As a company working within the commercial aviation industry we are required to provide a highly accurate, robust and innovative service to our clients. Reilly & Co share these attributes and have always exceeded our expectations with their commercial legal work which is why we would not hesitate in recommending them to anyone.

We were referred to Reilly & Co by one of their current clients who spoke highly of the firm and during our initial meeting I could see why. David Reilly helped us through the evaluation and negotiation of commercial contracts for the development of our in-depth new website and was always available to discuss any aspect of the agreement – we are delighted with the result.

David lives in the real world, and provides pragmatic and commercial legal advice and at a fee rate that also lives in the real world.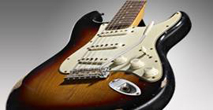 As a lawyer for a global manufacturing and consumer goods company, I demand only the best from my legal service providers. In my experience, David is in the top echelon of commercial and contract lawyers I have worked with. He is responsive, persistent, cost-effective and deeply committed to helping his clients. I recommend David with confidence and enthusiasm, and would use him again if afforded the opportunity.

As a large outsourcing company based in Cork, we have worked with David on numerous and varied commercial law and contract legal issues over the years, and have found him to be an invaluable legal advisor, particularly in the area of commercial contracts.

Our company provides value added in the telecom sector, so we deal closely with data protection, internet and telecommunication areas. I have had many experiences with attorneys and have worked in this environment and what makes the difference between David Reilly and other attorneys is that he takes time to familiarise himself with the business, its technology, and the business case. This enables him to bring a high level of commercial skill to drafting contracts and negotiating agreements, putting our company in the best possible legal positions. Other qualities I've appreciated are the fact that he provides prompt and pragmatic advice, and his fees are reasonable.

David has worked effectively as part of our team, bringing applied commercial law experience and in-depth knowledge of complex, niche issues around technology commercialisation. David is very pro-active, focuses on what is important and takes a practical, plain English-speaking approach to getting things done.

I initially used David and Reilly & Co on a legal issue we had with a large Software vendor in the US, and having saved us a large amount of money we always use Reilly & Co for all our IT legal contracts from then on.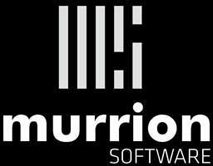 Working with Reilly & Co relieves a lot of unnecessary worry in dealing with legal requirements for commercial software. Working in person, phone or email, David Reilly is clear and friendly and certainly knowledgeable when explaining good business practice and recommendations and makes it all seem quite easy. It's a pleasure to recommend David's legal expertise to others and it would do your business well to speak with him.

I have been involved in a number of projects with David and have found him to be very pragmatic, with excellent commercial awareness and the quality of his advice is of the highest standard. He will explore every avenue to ensure the best possible result for his client and he has a very keen sense of customer awareness. As business advisors we deal with start up operations SMEs and for those in need of sound commercial legal advice we always recommend them to Reilly & Co.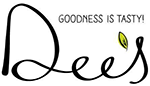 I have hired David as our commercial solicitor on many occasions. Forming a new limited company and entering into Dragons Den can be a stressful time but David explained every step of the way in lay mans terms. His attention to detail is very impressive and he always stays at least one step ahead of the other side by anticipating their moves and this was evident in hammering out the final details of the Shareholders Agreement when he ensured that what I wanted for my company was protected at all times. He has also acted for me in relation to intellectual property law matters and his advice has ensured that I stay a step ahead also. He will answer emails in a prompt manner and when he says a document will be ready, it is ready. I would have no hesitation in recommending David's work and in fact I have already recommended him to friends who are extremely happy with his work with great results.